Helping Leaders
Help Themselves
Do the work you love that impacts people, your company, your life and the world!
At work, do you say YES and immediately wish you could take it back?
That's your boundaries knocking at your heart and sometimes your head! Feel that regret almost as soon as you volunteered to help mentor someone, take on a new project or help out at your child's school?

Or what about deciding you would NOT start a project that goes live right before vacation and as soon as you drew that line in the sand, your boss brings on a pile of guilt disguised as flattery! That's boundaries, friend!
Know why boundaries are empowering to set and tough to keep?
Enter your details below to find out
Hey, I'm Christi! Glad you're here!
Like you, I wear many hats - I'm a wife, mother, daughter, entrepreneur, self help junkie and on a journey to help more people step into careers, jobs and lives they love.
I've worked in the HR, tech and consulting for years and leverage those key lessons to serve brave, intentional and driven professionals to make big changes.
One of my superpowers is the uncanny ability to see you deeply, profoundly and can harness the best of you to move you forward to help you do the work you were born to do! I've coached entry level people up to those in the C suites and some things remain the same - all people want to be seen, heard and make a difference in their own way. I help them do that.
I'm known for my empathy, love of books, learning and always wanting to help people grow.
On my path, I've been recognized for my acerbic humor, one public singing tragedy, using made-up words, testing out different accents and once, fainting mid pose in a drawing class.
It's time to get into the arena and start living the life you're made for! And get ready to stumble - doing your work always includes a few bumps and scrapes! My falls have been some of my best (and most painful) lessons!
Toiya
When I first started working with Christi, I felt stuck in my career. After our work began, I began to see my value more clearly, forgot about striving for more and did more of what I was naturally drawn to do. That mindset shift ultimately attracted my next level role that paid more and in perfect alignment with my strengths!
Christi is an amazing coach with a calm demeanor, who helped to elevate my life in more ways than I think she knows!
Aviel
Christi has the 'golden touch' in helping her clients quickly identify what things are not in their wheel-house and how to gracefully set things up so they're doing that work and it get done by others who are more suited for it. If I were the CEO of a company, I'd have Christ come wtih a team of people who do her kind of work and make it available to my whole company - optimize who's on the team and set up those people to do their best work!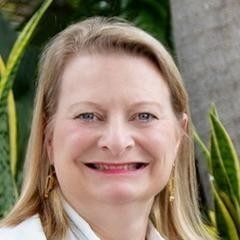 Deb
Christi is a remarkable coach tho listens deeply, asks powerful questions, and helps her clients overcome challenges and move forward with courage and confidence. Having her as my coach has been an extraordinary experience and made a huge difference in my life, career and success!
Doug
I've known Christi personally and professionally for years and have enjoyed our time together. Her insight into various topics and issues help to show other perspectives that one may have difficulty seeing through our own limited view. The humor injected into the conversations helps keep our discussions personable and light hearted, but with reality still in the forefront and a genuine passion for helping others.
So what do you need?
You know you want something to change, but not sure where to start? Perhaps you want an introduction on LinkedIn. Maybe you want to try group or private coaching. Possibly a quick test or assessment will help you find a starting point. Or all you really need is just a plan to figure out your next steps. You always have options and we even create something specific to your needs! Let's get started!
Book time for a 15 min chat
Hmm, I don't know about this coaching thing...
What type of people get coaching?
Who gets results from coaching?
Let's talk!
Do you know you were made for something more, more than the daily grind, more than helping a company get ahead, more than your role as a parent, spouse, manager, etc.?  Dream big and let's get going on how you want to impact the world and show up differently!
Book a free 15 min call